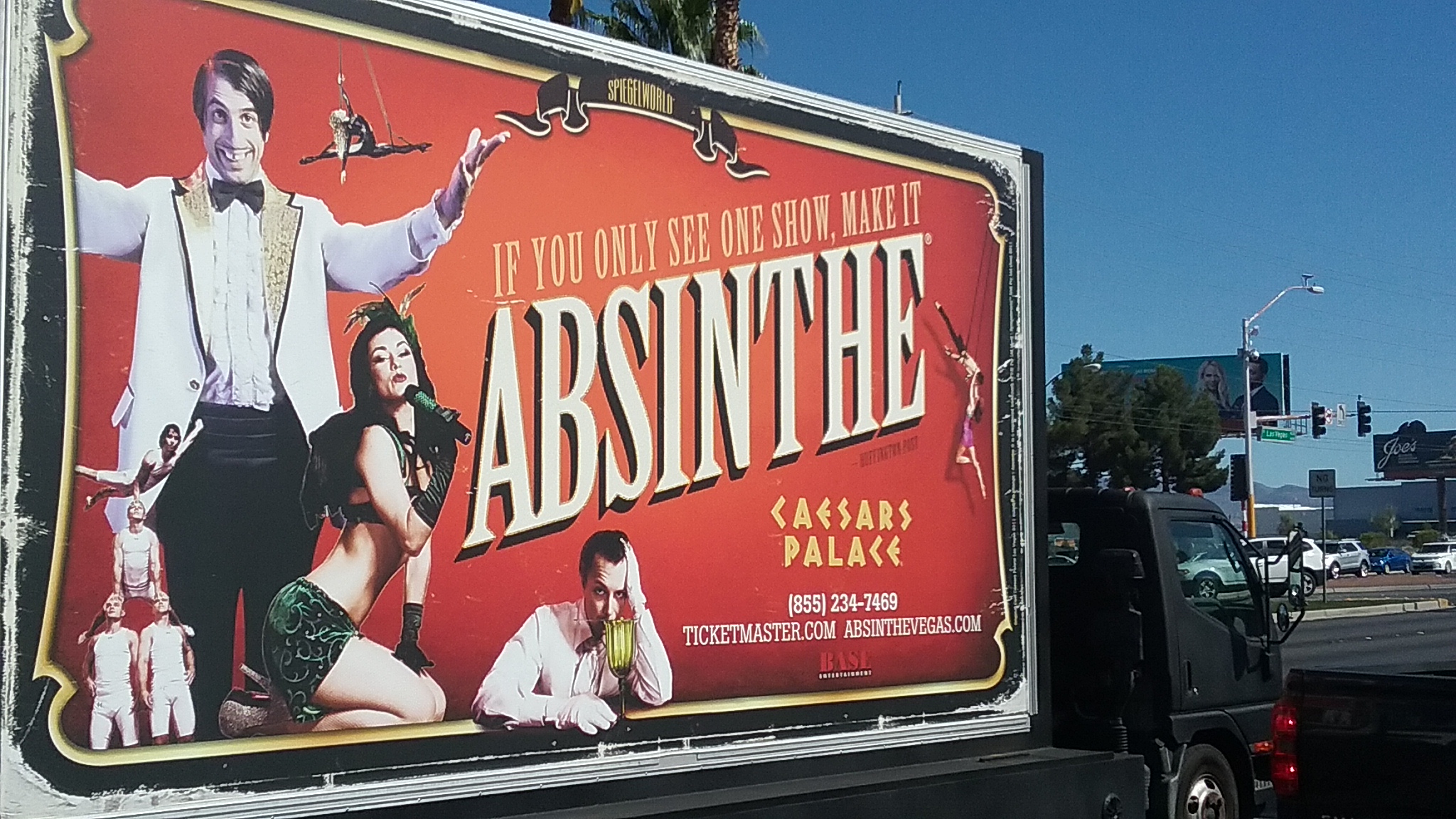 As a stand-up comic, I can tell you there is nothing worse than trying to entertain an inebriated audience. They fall asleep during the show; they exhibit other rude behavior like heckling. Occasionally, they indulge in the infamous "vomiting while running to the bathroom." These are just some of the lovely traits exhibited by folks who have had one too many drinks.
So, when I recommend you go see a show high, not for one moment am I suggesting you inhale so much weed you won't know where you are or what you are watching. Have some respect for the performers. Don't be a dick.
It's not rocket science: If you consume the marijuana equivalent of two glasses of wine-- and not an entire 12-pack of Pabst Blue Ribbon-- you'll have a relaxed, mind-blowing time at these five Las Vegas shows.
1. Beatles LOVE
When we first saw Beatles LOVE way back in 1999, I described it on my blog Road Atlas Shrugged in the following way:
The Beatles LOVE is Lori Anderson meets Zbigniew Rybczynski meets Twyla Tharp meets a big old pile of dope. As a child, I was always frustrated by the three-ring circus because I couldn't watch all three acts at once. This is more like a 32-ring circus. In the first 15 minutes of the show, the pace is so frantic and the visuals so stunning that I whispered in my husband's ear, "I think I'm going to have a stroke."
Thursday - Monday, 7:00 & 9:30 PM at
The Mirage
.
2. Absinthe
As a kid, did you ever fantasize about having a circus perform in your back yard? Well, just imagine your dream coming true... but you're an adult... and you're hanging out with friends who would have driven your parents crazy. That's Absinthe.
From the politically-incorrect Gazillionaire to the balancing acts who make you want to start doing sit-ups in the parking lot after the show, Absinthe will hit you with shock and awe.
In a tent, outside Caesars, Wednesday-Sunday, 8 & 10 PM.
3. Blue Man Group
They're blue, silent and expressionless, much like how I imagine the Norwegians to be in March. But, what Blue Man Group lacks in verbal communication skills they more than make up for with pantomime, rhythm and special effects.
You'll laugh. You'll drum. At The Luxor , nightly, 7 & 9:30 PM.
4. Penn & Teller
Penn & Teller are the magicians of choice for people who don't necessarily like magic. Penn's sarcastic tone, Teller's mischievous grin and their combined kick-ass magic skills have been hilariously baffling audiences since the Carter administration.
See them at The Rio. Check with the box office for showtimes.
5. Purple Reign--THE Prince Tribute Show
Update: Purple Reign has moved to the Tropicana Casino.
At some point during Purple Reign you'll forget you're not actually at a Prince concert... and that won't be the pot talking!
I'd say that Jason Tenner embodies Prince but, since he is bigger than the late wee Purple one, that would be biologically impossible. Height aside, everything else is spot on. With the first note, you'll be up dancing. And then you'll be sad that the real Prince is gone. But then you'll be up dancing again because that's what the real Prince would want.
Wednesday-Saturday, 9 PM, at The Westgate.
Note: You can't partake inside the theaters! Lighting up during a show will attract the attention of security and possibly ruin the experience for the people around you.